Creating Shortcuts to Collect Forms¶
You can create an app-like shortcut to a specific form in Collect.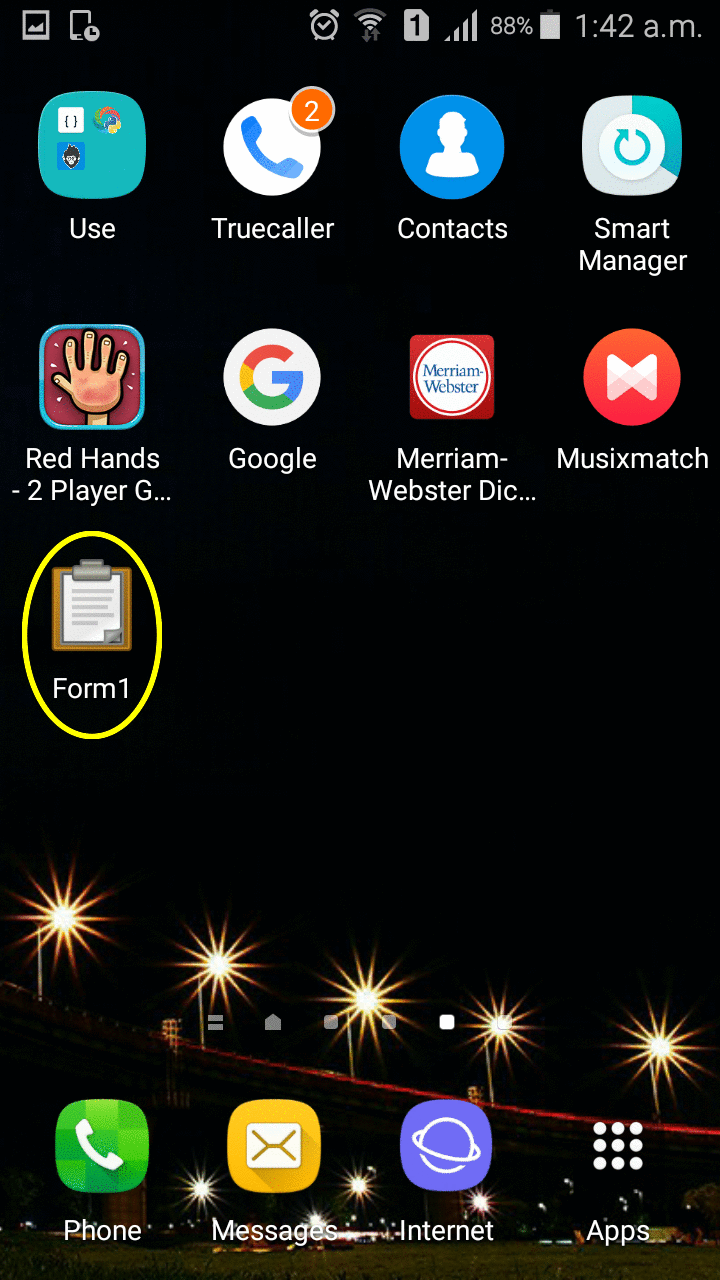 Click on Apps button at the bottom of the screen.

Touch and hold on an empty space on the Home screen and then click on Widgets button at the bottom of the screen.

Find the ODK Form widget and then touch and hold it.

A menu pops up listing all the available forms. Select the form you wish to create a shortcut for.

Shortcut for the selected form will appear on your home screen. You can move the shortcut to the desired position by drag and drop.
Note
To delete the shortcut, hold and press it. A Remove button will appear on the top right corner. Drag and drop the shortcut to the Remove button. The shortcut will be removed.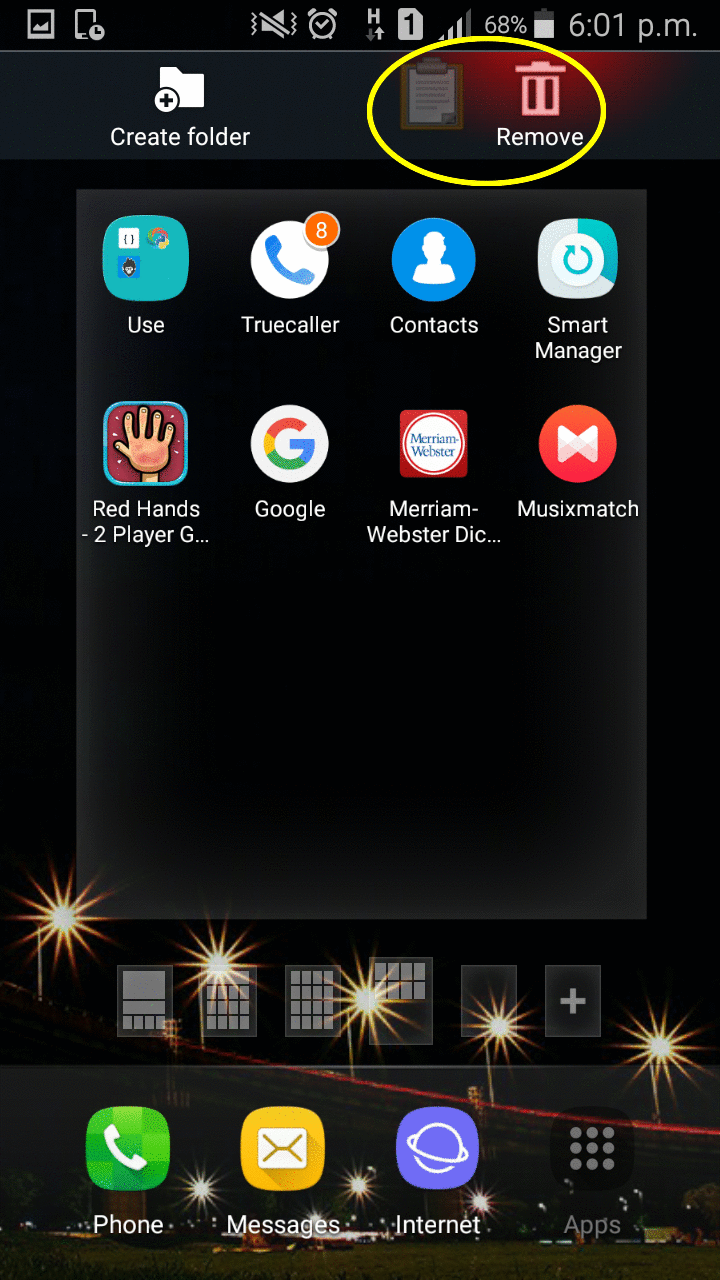 Tip
If you are unable to find Widgets option:
Click on Apps and then click on three dots at the top right corner of your screen.

Click on Help option in the dropdown.

Click on Adding Items option in the menu which appears.

Information about adding widgets will be displayed. You can then follow it or try it to find the Widgets button.